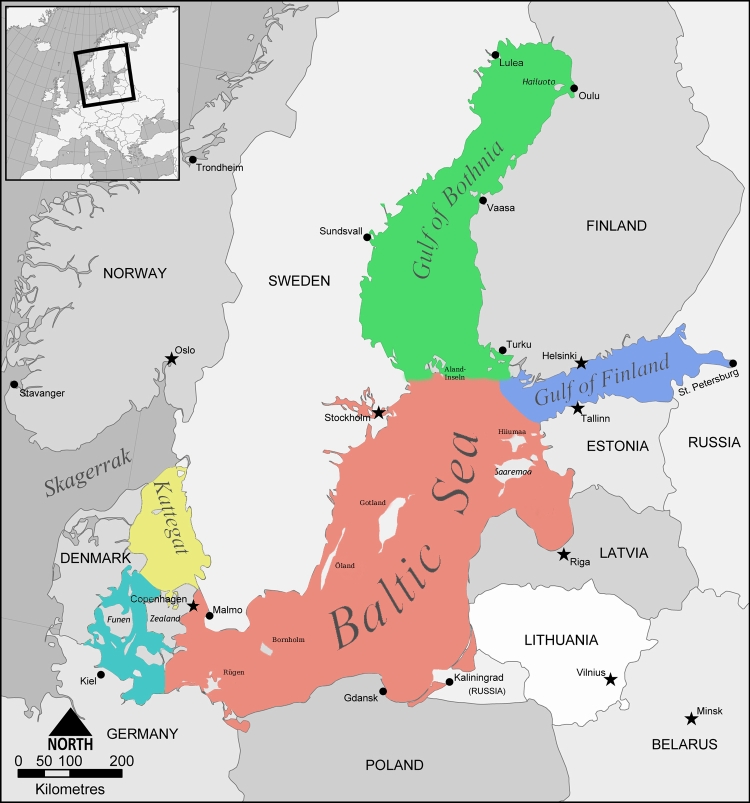 Germany's beautiful East Coast
The Baltic Sea coastline from Lübeck to Rügen
The German Baltic Sea is framed by Schleswig Holstein in the west and Mecklenburg Vorpommern in the east. In contrast to the North Sea, the tide change here is only about 20 centimeters (7-8 inches) within 6 hours. The region is particularly known for its amber and the seasonal garfish.
In the High Middle Ages, trade flourished in the Hanseatic cities – including Bremen, Hamburg, Lübeck, Wismar, Rostock and Stralsund. Today, Stralsund and Wismar are declared UNESCO World Heritage Sites.
The further development of East Germany is very moving.
Towards the end of the 2nd World War, the Baltic Sea was so heavily mined that maritime passenger traffic was discontinued. In an attempt to save war refugees (Operation Hannibal), the "Wilhelm Gustloff" was sunk by the Russians. Over 9000 civilians on board drowned or froze to death – more than 5000 of them were children.
During the Cold War (1947-1989), around 5000 citizens tried to flee the DDR via the Baltic Sea shore, partly on surfboards. Only about 600 of them succeeded.
After the fall of the Berlin Wall in 1989, Mecklenburg-Western Pomerania slowly began to blossom again and today the region – apart from its healthy wharf industry – is one of the most popular and upscale vacation destinations in Germany with its picturesque islands of Rügen, Hiddensee and Usedom. Equally popular are the many nicely restored churches, palaces, monasteries, castles and mansions.
Schleswig Holstein is another unique north German region. Its two stunning coastlines at the North and Baltic Seas deserve separate portraits.
Discover the Baltic Sea and its gorgeous coast in a small, private group.  As with all our tours, the Baltic Sea Germany tour can be adapted for wheelchair travelers.  Please find tour details here.
DISCOVER THE BALTIC SEA IN NORTHERN GERMANY
Baltic Coast – The SKINNY Version
This is the 7-day SKINNY version based on dorm accommodation, and suitable for school classes and budget-mined travelers who value experience over comfort.
Included:
• Airport shuttle Hamburg
• 7 dorm accommodation with shared bath
• Breakfasts
• All entrance fees and admission
• Hamburg's most iconic places
• Lübeck, historic Holsten Tor and other historic places
• Stralsund's maritime attractions and the famous Gorch Fock museum ship
• Binz and Prora on the island of Rügen, and the impressive story of the KdF Bad
• Wismar, one of the stunning Hanseatic cities and UNESCO World Heritage
Not included:
• Airfare
• Lunch and dinner
• Single room surcharge
• Any special adjustments
Minimum participants: 4